What To Look For When Seeking Out A Legal Recruiter – Part 2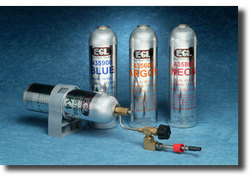 Anyone with a telephone, an e-mail address and a Web connection can on a whim hang out a legal recruiter shingle and start dialing for dollars. There is no regulation, licensing or other qualification, and as a matter of practice some established search firms will provide a desks and a phone, and the firm's imprimatur, to a promising rookie who is willing to invest his/her time (no salary or draw). This results in a fair amount of turnover. Many people take a shot at recruiting for a few months: if it doesn't work (it's not easy, and takes a while) they may well move on to something else.
Search Consultants may refer to you as their 'client,' and they may proffer advice that on the face it appears to be objective career counseling – they do speak from experience. It is important to remember, however, that the Search Consultant's fee is not paid by you; it is paid by the employer (who is their actual 'client' in the traditional sense of the word). At a certain point – when a fee is on the horizon – the Consultant almost by definition loses his/her objectivity.
How do you evaluate a Search Consultant? I personally believe that experience is the most important factor. You don't want a novice recruiter advising you on your career anymore than you'd want a rookie dentist repairing your teeth (and recruiters don't use novocaine.)
A factor directly related to experience is track record. A Consultant who has placed numerous candidates in your particular practice area, or in the practice setting or geographic location you seek, is far more likely to have the referral base and other contacts needed to find a similar situation for you. Again, ask direct questions: how many people have you placed in the field of (e.g.) securities law in the last two years? How many in a corporate counsel setting? By way of reference, ask to speak with a candidate whom the Consultant has represented successfully in your field in the recent past.
It is also very important that you choose a Search Consultant you like and whose professional practices you trust and respect, because this person will be representing you. If a Consultant does not make a positive impression on you, then do not entrust him/her to represent you positively to an employer. This of course is very subjective, but don't be afraid of your instincts.
Begin your due diligence very early on – during your initial phone conversation if possible. Ask to review the Search Consultant's Web biography while you are on the phone – in many cases you'll see a picture of the person your talking to and glean a lot more information in one glance. If you're going to follow up with the Consultant, bookmark his/her bio. Virtually all legitimate search firms maintain a Web site with profiles of their Consultants: if the recruiter you're speaking with makes an excuse about not having one, that is a sure sign that the person is new to the marketplace.
Assuming the on-line biography is available, evaluate the Consultant's profile the same way he/she is reading your resume: years of experience, areas of expertise, significant accomplishments, etc. Ask direct questions of the recruiter to fill in any gaps or ambiguities: how long have you been a recruiter? How long with this firm?
Stay tuned tomorrow for part 3: How to Manage the Process